There are numerous numbers of cars, wasting away while occupying a significant section of your garages as a result of the price being too too expensive for you to repair. Now, they are nothing more than some play houses for your children or abandoned gardens for different plants and weeds to grow on. Or simply
...
they are getting rusted and dirty as days are passing by. There are such a vast number of different vehicles which were your once favorites, but now they are run-down and old which cannot be used anymore. Even if you want to drive them, they can pose to be a potential threat for you which can be even fatal and dangerous for the entire environment. Therefore, what can be the solution? Simply discard them.
It is a known fact that you have to pay an amount as a towing charge where services come to pick your disposing car, but how about getting paid instead for your scrap car? Or, if there is a car which is either beyond repair or just unused, taking up your garage's space, why not opt to eliminate them and get a handsome amount of cash in return? So, are you looking for this excellent Cash for Cars service? Al Car Removal is where you should go. It is the best company for car removal in the whole of Brisbane, the region of Gold Coast and Sunshine Coast along with its surrounding suburbs. With any car which are dead,
scrap or just old on which dust is piling up and polluting the surrounding, just get in contact with Al Car Removal and receive money for your ineffective vehicle. This car buyer brand is experienced and professional who is ready to buy your car in exchange of cash. Throw away your worries even when your vehicle is not in a good or working condition. We pay you good money for your used car. You should absolutely not fret about anything as we are known for paying immediate cash when you are wanting to get rid of your useless car once and for all. Moreover, we put a thrifty amount in your needful pocket on that instant instead of losing some for paying us.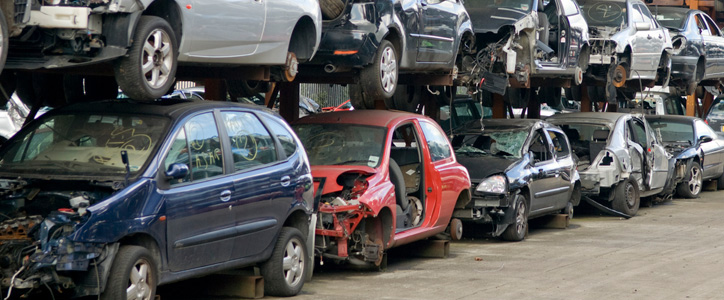 Our service has far-reaching ends when it comes to Cash for Cars Brisbane policy. We will be right at your doorstep or any convenient place you choose to pick up the discarded vehicle according to your own time of convenience. We serve through the whole land of Brisbane as well as its neighboring areas, the range covering Gold Coast and Sunshine Coast with its near localities, suburbs and outskirts. This works totally in your favor as we are the nearest service you can go for in order to have your car removed for not only in free but you are earning something back. We take all types of models or makes of different vehicles like cars, trucks, SUVs, vans, jeeps or 4×4s.
Book us and be tension free. Leave the matter of fast payment arrangement, car recycling and paper works handling on us.